About Brian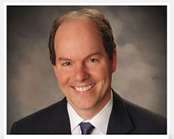 Brian Bartes is a self-proclaimed "quote junkie."
He lives in Michigan, with his wife and four children.
From the introduction to
LifeExcellence Treasury of Quotes:
For as long as I can remember, I have been motivated and inspired by quotes. Still today, I can't help but to write down, cut out, or copy quotes that stand out as being important advice on how to live my life. Quotes are powerful, and the wisdom they provide has made a profound impact on my life.
The very best quotes contain simple words and phrases that cause the reader to reflect deeply, and ultimately move him or her to do something. They are an inspiration, and a call to action.
Why this anthology? My collection of quotes, though better organized than ever, still includes several envelopes containing small bits of paper-some handwritten, some typed, and many clipped from newspapers or magazines. I have wanted for some time to distill this collection down to the quotes that have meant the most to me personally.
The collection of quotes contained in this book has inspired me to create excellence in every area of my life. These quotes have motivated me to positively impact life around me, hopefully in a way that has made a difference in the world. It is my great hope that they will have that effect on you, too.
---